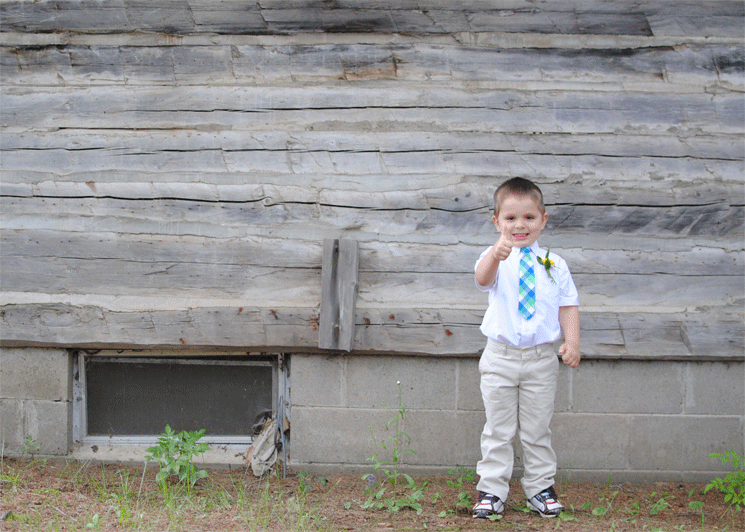 We recently headed into Wisconsin for one of our sweet relatives' weddings, Jonathan's cousin Cassie and her new husband Bobby. It was such a treat to see them since they live on the other side of the country right now and being able to catch up, however briefly, was so wonderful!
For the celebration itself, Nathaniel and Evelyn were dressed to the nines since they were the flower girl and ring bearer in the celebration and despite the long car drive, the quick change into fancy clothes, and the distinct lack of a nap, they were on their best behavior and walked down the aisle with minimal difficulty.
Then came the party. Evelyn demanded an early bedtime, but Nathaniel stayed at the reception late into the night, doing the chicken dance and generally rocking the dance floor. He also apparently greatly enjoyed dancing in front of the camera, which pleased mama just fine. So with the vows said and memories made, we headed back home... but with the hope that we get to see the newlyweds again very soon!